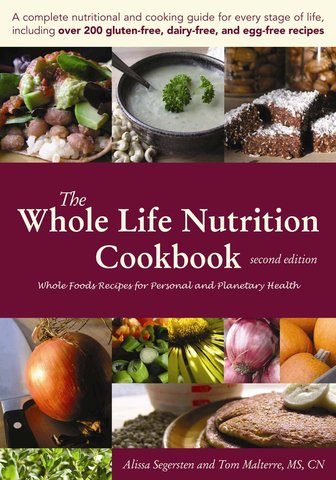 What happens when you find a diet that works for you? You feel good! In fact, you feel great! Your dietary needs change throughout your lifetime, the seasons, and days. Major life events can cause a shift in your body which causes a need for a shift in the diet. This can be a fun and enjoyable process. You'll have the opportunity to learn more about you!
Overview
Eating a whole foods, oligo-antigenic diet can change your health and your life. An oligo-antigenic diet reduces or eliminates foods you are sensitive to.
Completely eliminating foods, such as gluten and dairy for some people, while increasing fresh vegetables and fruits, reduces inflammation, lets go of excess weight, increases energy, immunity, and overall health.
Our simple and easy-to-prepare recipes are based on whole, natural foods such as quinoa, salmon, kale, beans, almonds, apples, and olive oil. Our wholesome baking recipes include ingredients such as teff flour, brown rice flour, applesauce, maple syrup, and coconut sugar.
Common health conditions related to food sensitivities:
Acid Reflux
Chronic Headaches
Arthritis
Eczema
Asthma
Chronic Fatigue
Add /ADHD
Autism
Multiple Sclerosis
Irritable Bowel Disease
Testimonials
Much more than a cookbook....
I was very pleased to see this second edition of the Whole Life Nutrition Cookbook come out, since I have been a loyal fan of the first edition for a year (and my copy is looking very appreciated)!
The reader will find the first eleven chapters of this book filled with well-written current information about why eating whole foods will improve your health and how to make the change. The authors have carefully spelled out how to stock your kitchen, basic cooking techniques and introductions to foods you may not be familiar with.
I have begun using this book as a text for my wellness and nutrition classes. It has been well received by people who know that they should eat better but don't know where to begin.
And the recipes...mmmm, delicious! I own many "health food" and "natural cooking" type cookbooks, and these are by far the most flavorful and simple to prepare recipes that I have found. It's all in the liberal use of the seasonings.
I especially appreciate the gluten free/dairy free options that are a necessity for my family. And I am hooked on "Tom's Fruity Medicine Chest Smoothie"; who ever thought that something that green could taste so good?
Thanks to Alissa and Tom for this gift of fun cooking and better health!
A simple answer to difficult illness
Who would have thought the answer was in the food I eat?
Since the late '80's, perhaps for my entire life, I have struggled with physical and mental illness. In 1997, depression, mood swings and debilitating chronic fatigue overwhelmed me.
For ten years my Psychiatrist and my husband kept me alive.
By 2006, I had the mental illness medically controlled and had resigned myself to spending the remainder of my life managing the chronic fatigue by living five hours a day.
Beginning late in 2006, my doctor recommended I look at the food I eat, and find a good Nutritionist. I said, " What? Food cause all the different problems I am dealing with? I find that hard to believe." But, I am always looking for an answer, and I had nothing to lose but a non-functioning life, so I committed to the process 100%.
I was fortunate that the Nutritionist's Elimination and Detoxification process was included in the newly published Whole Life Nutrition Cookbook. The book also included recipes WITHOUT foods I would soon discover made me ill.
Within twelve days of beginning the Elimination and Detoxification process, the mental issues and the fatigue dramatically diminished. When I finally understood how food was affecting me, I said, "All these years I have been working very hard to eat the best food I can...whole grains, organic, locally produced...But I was poisoning myself every day/all day long, each time I ate. I might as well have been eating the dollar bills for all the nutrition I was getting!" The inability to absorb nutrition that was the basis for all my chronic medical problems - Simply, I was malnourished.
March 1, 2008 marks the 16th month since beginning the identification and elimination of foods I react to. I have never before experienced sixteen consecutive months where I have not had the cold or flu. My immune system is now functioning.
I am now off all medications.
There are times when I say, "I don't know who I am any more" because I feel so different.
Different in a good way.
My life is before me now, unknown and inviting.
Thank you, Ali and Tom, for creating this book.
Who knew?
I didn't realize when I purchased this cookbook that it was primarily a gluten-free cookbook. I read the line on the top about it having gluten-free, dairy-free and egg-free recipes, but my primary reason for getting it was the whole foods aspect. I wanted simple recipes that used local, in season fruits and vegetables. I definitely got much more than I bargained for!
Between this book and the purchase of a Vitamix (highly recommended, even though expensive), I now consume 5 times as many green vegetables as I did before. Being primarily vegetarian, that says a lot. I tended to eat lots of vegetables before, and now I eat lots more. This is good. As a mother of four children, Ali Segersten doesn't really have time to have recipes that take all day to prepare. Most things are fast and yummy, once you get into the groove of cooking like this. I've owned this book for a year and have cooked probably 3/4 of the recipes and some of them are weekly staples (not to mention keeping up with the recipes on their blog). When beets are in season, I can't get enough of the balsamic beets. Who knew beets could be so yummy? I have one toddler (and feel as if I have four) so cooking healthy food has to be fast. I also want her to grow up with healthy eating habits.
Without even having a clue about it, I've probably been gluten sensitive my entire life. Pregnancy seems to have triggered it to be more noticeable, since I started having digestive problems after the birth of my daughter (and a bit during pregnancy too, though it's hard to sort out what's normal with pregnancy and what could have been sensitivity to gluten). I've heard of dairy allergies, and all sorts of other allergies, but gluten? Who is allergic to gluten? Well, it turns out a lot of us are. Now I know about all kinds of new grains like teff, sorghum, millet and quinoa. Even if you're not sensitive to gluten, these are great grains to experiment with! Yes, I will agree with others that lots of these foods are more expensive. However, if you're not eating meat, consuming dairy or buying lots of prepackaged foods, the cost balances itself. A box of cereal is sometimes $5. You can get a good sized bag of quinoa for that price and quinoa will certainly win on the nutritional front.
My copy of this book looks as if I've owned it for 10 years. I write notes in the margins, book mark things, star favorite recipes--it's practically the only cookbook I ever use anymore. I easily use it more than once daily. In addition to being a well-written cookbook, their blog is fantastic. With all of the other 5 star reviews, I felt I probably didn't need to add my two cents, but just in case someone needs 38 positive reviews instead of 37 to buy this cookbook, this is my two cents to add.
Get this cookbook if you want to feel great!
I have had this cookbook for just a week, but I am really enjoying it. After reading the other reviews, I felt like trying the 28 day detox and elimination diet, which is described in the book and also on the author's website [...], was going to be the perfect plan to help me kick my caffeine and sugar addictions. The book advocates eating whole foods for a variety of reasons: to help prevent and fight disease, increase energy, lose weight, feel better, less packaging and waste etc etc. Anyway, I really DID try to do the 2 day smoothie fast at the beginning of the detox/elimination diet, and while the smoothies taste GREAT I just could not do a full day without chewing something! I tried for 3 days and each day, by dinner time I gave up and ate regular not-ground-up-food. However, drinking the smoothies for breakfast and lunch 3 days straight DID make any food, even super healthy whole food with no dressings etc. sound more delicious than they usually would! :) Other than cheating on the smoothie fast, I have followed phase 1 of the elimination diet very easily. I feel that there are plenty of foods to enjoy and I have tried several recipes from their website and cookbook, as well as created my own versions of salads and smoothies.
Here is the thing: In 6 days I have lost 7 lbs. I have NEVER lost that much at a time, ever. I have not been hungry AT ALL this week. In fact, last night I was stuffed and could not finish my dinner. I have been calculating calories and have been consuming between 1000 and 1300 cal. per day. In the past when I have limited calories I have been hungry all the time. But with eating healthy whole foods only, the portion sizes are so much bigger and I can actually feel the food nourishing me and giving me energy. I no longer feel bloated. A few weeks ago I was so fatigued and depressed, I was about to go to the doctor to see about antidepressants. But I feel awesome now and feel like all the sugar and caffeine and "holiday" fat-laden foods were just bogging me down.
I was nervous at first I would not have as much energy on this diet, but I have more energy than I have had in a very long time, I can get through my workouts easily, I am feeling less dehydrated, my skin is already looking better, and I already feel like this is a plan I can stick with... forever. I am going to switch my family to whole foods now as well.
Fabulous Allergy-Free Recipes!
I purchased this book about a month ago and have been cooking most of our family's meals from it since. I am back to buy another one for my sister who is pregnant right now with her first child. (I thought the introduction to solid foods list for babies in the back of the book would be useful to her).
About 2 years ago both of my sons were diagnosed with ADHD. I have put both of my sons on a gf / cf diet (i.e. gluten-free, casein-free) to help with their disorder and it has helped tremendously.
I have found it difficult to find a cookbook that addresses moving towards a healthier whole foods type diet AND one that is gluten-free and dairy-free. This book is just that.
The book starts out with information on food sensitivities to gluten, dairy, and eggs. Then it moves on to what it means to eat whole foods. They even have a beautiful full color chart about dietary components - reminiscent of a food pyramid but much healthier. Then there is a chapter on eating organic food and a list of the top 12 foods to buy organic. The authors have a great chapter on Making the Change, which gives simple tips to help move towards a healthier diet. After that, a sample 7 day menu is given, which we have used several times to plan a meal - especially helpful when we have company!
Then the recipes.....mmmmm! I am not sure where to begin. I have yet to find one that we don't like. Luckily my boys are great at trying new things. Most of the recipes they like, though a few they have not, but that it typical for a 4 and 6 yr old!
Here are some of my favorite recipes: Buckwheat Pancakes, Banana Walnut Muffins, Peachy Millet Flour Muffins, Red Lentil Dal, Vegetarian Chipotle Chili, Winter Quinoa Salad, Tofu with Garlic Ginger Kudzu Sauce, Spiced Citrus Salmon, Indian Chicken Curry, Thai Fried Rice, Lemon Basil Pesto, Cabbage Salad with Cilantro Vinaigrette(my boys actually love this), Beet Kale and Walnut Salad, Raw Almond and Vegetable Pate, Lemon Blueberry Pudding, Gingerbread Cake, Chocolate Truffles, and the Avocado Fig Fudgesicles.
This book has been worth every cent!
The Whole Life Nutrition Cookbook
I admit it--I enjoy cookbooks and read them like novels and this is one, wonderful cookbook! I love it! But I have found that it is more than a cookbook--it is a knowledgeable and comprehensive guide to learning to live a whole life through the food we choose to eat, with encouragement and enjoyment on every page. As consumers we are aware of how our food supply has become increasingly over-processed resulting in "filler" food with little nourishment for our bodies and souls. This book gently shows us with straight-forward, creative and delicious recipes how we can make changes to live healthier and balanced lives with whole foods. I read somewhere that if you find one favorite recipe in a cookbook it was worth the purchase price--I have found many new, favorite recipes in this cookbook!
Recipe Overview
Here is a quick reference guide of the recipes included in the Whole Life Nutrition Cookbook. 
Breakfast
Energizing Berry Nut Smoothie, 95
Cherry Almond Smoothie, 96
Minty Green Smoothie, 97
Lemony Cabbage and Cranberry Smoothie, 98
Tom's Fruity Medicine Chest Smoothie, 99 
Glorious Morning Fruit Bowl, 100
Cinnamon Spiced Granola, 101
Blueberry Almond Oatmeal, 102
Morning Millet Cereal, 103
Sweet Rice Cereal, 104
Spiced Apple and Rice Cereal, 105
Teff Breakfast Porridge, 106
Warming Three Grain Morning Cereal, 107
Buckwheat Pancakes, 108
Rice Flour Pancakes, 109
Oatmeal Blueberry Banana Pancakes, 110
Root Vegetable Pancakes, 111
Tofu Scramble, 112
Tofu and Arame Scramble, 113
Buckwheat and Tempeh Hash, 114
Fun Scrambled Eggs, 115
Vegetable Frittata with Potato Crust, 116
Home Style Potatoes, 117
Zucchini and Potato Hash, 118
Breakfast Greens, 119
Warming Miso Soup, 120
Fresh Breads & Muffins
Brown Rice Bread, 122
Herbed Focaccia Bread, 123
Honey Whole Grain Bread, 124
Orange Currant Millet Bread, 125
Quinoa Zucchini Bread, 126
Pumpkin Spice Bread, 127
Rosemary Olive Dinner Rolls, 128
Grandma's Cinnamon Rolls, 130
Easy Gluten-Free Biscuits, 132
Banana Walnut Muffins, 133
Carrot Raisin Buckwheat Muffins, 134
Cranberry Apple Spice Muffins, 135
Quinoa Banana Apple Muffins, 136
Peachy Millet Flour Muffins, 137
Corn-Free Baking Powder, 138
Soups
Homemade Vegetable Soup Stock, 144
Asian Soup Stock, 145
Fall Pinto Bean and Yam Soup, 146
Fragrant Lentil Soup, 148
French Lentil Soup, 149
Lemon and Lentil Soup, 150
Lily's Lemongrass Soup, 151
Minestrone Soup, 152
Moroccan Chickpea and Potato Soup, 153
Red Lentil Dal, 154
Spicy Black Bean Soup, 155
Split Pea Soup with Fresh Vegetables and Herbs, 156
Summer Vegetable Soup, 157
Three Bean Chili, 158
Vegetarian Chipotle Chili, 159
Winter Vegetable and White Bean Soup, 160
Creamy Butternut Squash Soup, 161
Creamy Cauliflower Soup, 162
Gingered Carrot Soup, 163
Roasted Red Pepper Soup, 164
Thai Coconut Vegetable Soup, 165
Chicken Noodle and Vegetable Soup, 166
Turkey and Wild Rice Soup, 168
Fresh Salads and Vegetables
Cultured Vegetables, 175
Raw Sauerkraut, 176
Arugula Salad with Lime Vinaigrette, 177
Autumn Harvest Salad with Balsamic Vinaigrette, 178
Beet and Fennel Salad with Orange Vinaigrette, 179
Berry Hazelnut Salad with Honey Poppy Seed Vinaigrette, 180 Cabbage Salad with Cilantro Vinaigrette, 181
Fresh Garden Salad with Herbal Vinaigrette, 182
Lettuce and Cabbage Salad with Creamy Ginger Dressing, 183 Italian Greens Salad with Red Wine Vinaigrette, 184
Pear and Hazelnut Salad with Creamy Cranberry Dressing, 185 Steamed Salmon, Spinach, and Fennel Salad, 186
Spinach Salad with Pecans and Dried Cherries, 187
Whole Meal Salad with Lemon Tahini Dressing, 188
Beet, Kale, and Walnut Salad, 189
Carrot Hijiki Salad with Sweet Miso Dressing, 190
Cucumber, Tomato, Basil Salad, 191
Green Beans with Garlic Dressing, 192
Picnic Potato Salad, 193
Summer Squash and Cannelini Bean Salad, 194
Apple Spiced Collard Greens, 195
Braised Kale with Garlic and Ginger, 196
Garlic and Sesame Spinach, 197
Mediterranean Chard, 198
Steamed Greens with a Spicy Peanut Curry Sauce, 199
Quick Cruciferous Stir-Fry, 200
Sautéed Asparagus with Garlic and Lemon, 201
Sautéed Patty Pan Squash with Lemon and Capers, 202
Curried Vegetables, 203
Steamed Vegetables with Lemon Garlic Dressing, 204
Oven Fries, 205
Balsamic Roasted Beets, 206
Roasted Butternut Squash with Shallots and Golden Raisins, 207
Roasted Yams with Rosemary, 208
Roasted Root Vegetables with Fresh Herbs, 209
Baked Winter Squash, 210
Whole Grains
Basic Amaranth, 213
Basic Brown Rice, 214
Basic Sticky Brown Rice, 214
Basic Wild Rice, 215
Basic Buckwheat, 215
Basic Millet, 216
Basic Oat Groats, 216
Basic Quinoa, 217
Basic Teff, 217
Buckwheat Soba Noodle Salad, 218
Rice Noodles and Red Cabbage in a Spicy Cashew Sauce, 219 Buckwheat, Potato, and Spinach Pilaf, 220
Nori Rolls with Vegetables, Tofu, and Sticky Brown Rice, 221 Indian Fried Rice, 222
Lentil and Rice Salad with Lemon and Olives, 223
Pine Nut Studded Rice, 224
Spanish Rice, 225
Thai Fried Rice, 226
Wehani Rice and Pecan Pilaf, 227
Wild Rice and Kale Salad, 228
Wild Rice Stuffed Squash, 229
Coconut Quinoa Pilaf, 230
Quinoa and Pea Pilaf with Fresh Garden Herbs, 231
Composed Salad of Quinoa, Chickpeas, and Tomatoes, 232
Mediterranean Quinoa Salad, 233
Quinoa and Black Bean Salad, 234
Summer Vegetable Quinoa Salad, 235
Winter Quinoa Salad, 236
Lemon Millet Patties, 237
Tex-Mex Millet and Amaranth Corn Casserole, 238
Millet with Summer Vegetables, 239
Easy Polenta, 240
Vegetarian Main Dishes
Balsamic Tempeh Stir-Fry, 242
Black Bean and Tempeh Tostadas, 243
Lemon Garlic Tempeh, 244
Shiitake Tofu, 245
Skillet Tempeh Casserole with Cornbread Topping, 246
Spinach and Tofu Enchiladas with Spicy Ancho Chili Sauce, 248 Tempeh and Mushroom Stroganoff, 250
Tempeh and Nettle Stir-Fry, 251
Tempeh Fajitas, 252
Tofu with Garlic Ginger Kudzu Sauce, 253
Black Bean, Rice, and Yam Wraps, 254
Coconut Vegetable Curry with Chickpeas, 255
Cuban Black Bean and Yam Stew with Avocado Salsa, 256 Curried Garbanzo Bean and Squash Stew, 257
Fall Vegetable Stew with Moroccan Spices, 258
Lentil and Spinach Dal, 259
Luscious Lentil and Brown Rice Casserole, 260
Mexican Pink Bean Burritos, 261
Navy Beans in a Homemade Barbecue Sauce, 262
Sunny Sunflower Seed Burgers, 263
Savory Adzuki Bean and Mushroom Shepherd's Pie, 264 Sensuous Vegan Vegetable and Bean Enchiladas, 266
Smashed Yam and Black Bean Quesadillas, 268
Spicy Black-Eyed Pea Stew, 269
White Bean and Vegetable Stew, 270
Fish, Poultry, & Meat
Basil Balsamic Wild Salmon with Plum Tomato Topping, 274
Spiced Citrus Salmon, 275
Wild Salmon with Ginger Lime Marinade, 276
Wild Salmon with Lemon, Garlic, and Thyme, 277
Poached Halibut with Tomatoes and Fresh Herbs, 278
Fish Soft Tacos with Fresh Tomato Peach Salsa, 279
Chicken Fricassee, 280
Chicken Nuggets, 281
Chicken Verde Enchiladas, 282
Coconut Lime Chicken with Almond Dipping Sauce, 284
Home Style Chicken and Vegetable Stew, 285
Indian Chicken Curry, 286
Thai Chicken Curry, 287
Whole Roasted Organic Chicken with Lemon and Herbs, 288
Apricot and Fig Roasted Turkey Breast, 289
Beef Stew with Swiss Chard, 290
Fall Vegetable Beef Roast, 291
Dressings, Dips, & Sauces
Balsamic Vinaigrette, 294
Orange Vinaigrette, 294
Honey Poppy Seed Vinaigrette, 294
Cilantro Vinaigrette, 294
Herbal Vinaigrette, 295
Red Wine Vinaigrette, 295
Lime Vinaigrette, 295
Creamy Ginger Dressing, 296
Creamy Cranberry Dressing, 296
Hummus, 297
White Bean and Roasted Red Pepper Dip, 298 Spicy Black Bean Dip, 299
Guacamole, 300
Artichoke and Almond Pate, 301
Raw Almond and Vegetable Pate, 302
Olive Tapenade, 303
Lemon Basil Pesto, 304
Avocado Salsa, 305
Fresh Tomato Salsa, 306
Fresh Mango Salsa, 307
Fresh Tomato Peach Salsa, 308
Fresh Marinara Sauce, 309
Almond Lime Dipping Sauce, 310
Garlic Ginger Kudzu Sauce, 311
Lemon Tahini Sauce, 312
Miso Sauce, 313
Raita, 314
Warm Berry Sauce, 315
Nutritious Desserts
Fresh Strawberries with Honey Lemon Cashew Sauce, 318
Spring Rhubarb and Ginger Compote, 319
Cherry Apple Pudding with Almond Cream, 320
Lemon Blueberry Pudding, 321
Pumpkin Pudding, 322
Dried Fruit Compote with Cashew Cream, 323 Apricot Fruit Gel, 324
Chocolate Truffles, 325
Chewy Chocolate Chip Cookies, 326
Coconut Cashew Cookies, 327
Double Chocolate Cookies, 328
Gingerbread Cut-Out Cookies, 329
Raw Chocolate Hazelnut Brownies, 330
Apple Cranberry Crisp with Almond Oat Topping, 331
Fresh Berry Tart with Nutty Oat Crust, 332
Zesty Lemon Tart, 333
Blueberry Fruit Pie with Raw Nut Crust, 334
Raw Stone Fruit Pie, 336
Lemon Teascake, 338
Spiced Pumpkin Pie, 340
Decadent Chocolate Bundt Cake, 342
Gingerbread Cake with Maple Cashew Sauce, 343
Berry Peach Iced Nut Cream, 344
Chocolate Banana Iced Nut Cream, 345
Avocado Fig Fudgesicles, 346
Scrumptious Snacks
Collard Green and Hummus Roll-Ups, 349
Hummus and Barbecued Onion Wrap, 350
Autumn Harvest Trail Mix, 351
Super Antioxidant Trail Mix, 352
Brown Rice Crispy Treats, 353
Raw Energy Balls, 354
Popcorn, 355
Fresh Fruitsicles, 356
Delicious Drinks
Kombucha, 358
Super Immunity Cocktail, 359
Almond Milk, 360
Cashew Milk, 361
Hazelnut Milk, 362
Agave Limeade with Raspberry Ice Cubes, 363
Stevia Lemonade, 364
Hot Mulled Cider, 365
Cocoa Mole Smoothie, 366
Cooling Strawberry Orange Smoothie, 367
Summer Peach and Ginger Smoothie, 368
Cleansing Root Tea, 369
Sweet Nettle Ginger Tea, 370
Warming Raspberry Leaf Almond Drink, 371 
Book Details
Paperback: 440 pages
Binding: Perfect
Publisher: Whole Life Press
ISBN-10: 0-9798859-0-6
ISBN-13: 978-0-9798859-0-7
Dimensions: 7 x 10 x 1.1 inches
Wholesale orders please review our wholesale information.
Buying Locally
If you live in the Bellingham area you can find our book for sale at the Community Food Co-op, Terra Organica (the Public Market), and at Village Books, as well as at many local Health Care offices.
If you live in Canada, please contact your local Naturopathic Doctor to see if they carry it. It is sold widely throughout Canada. You can also order the book here from our site with a shipping fee of about $10.