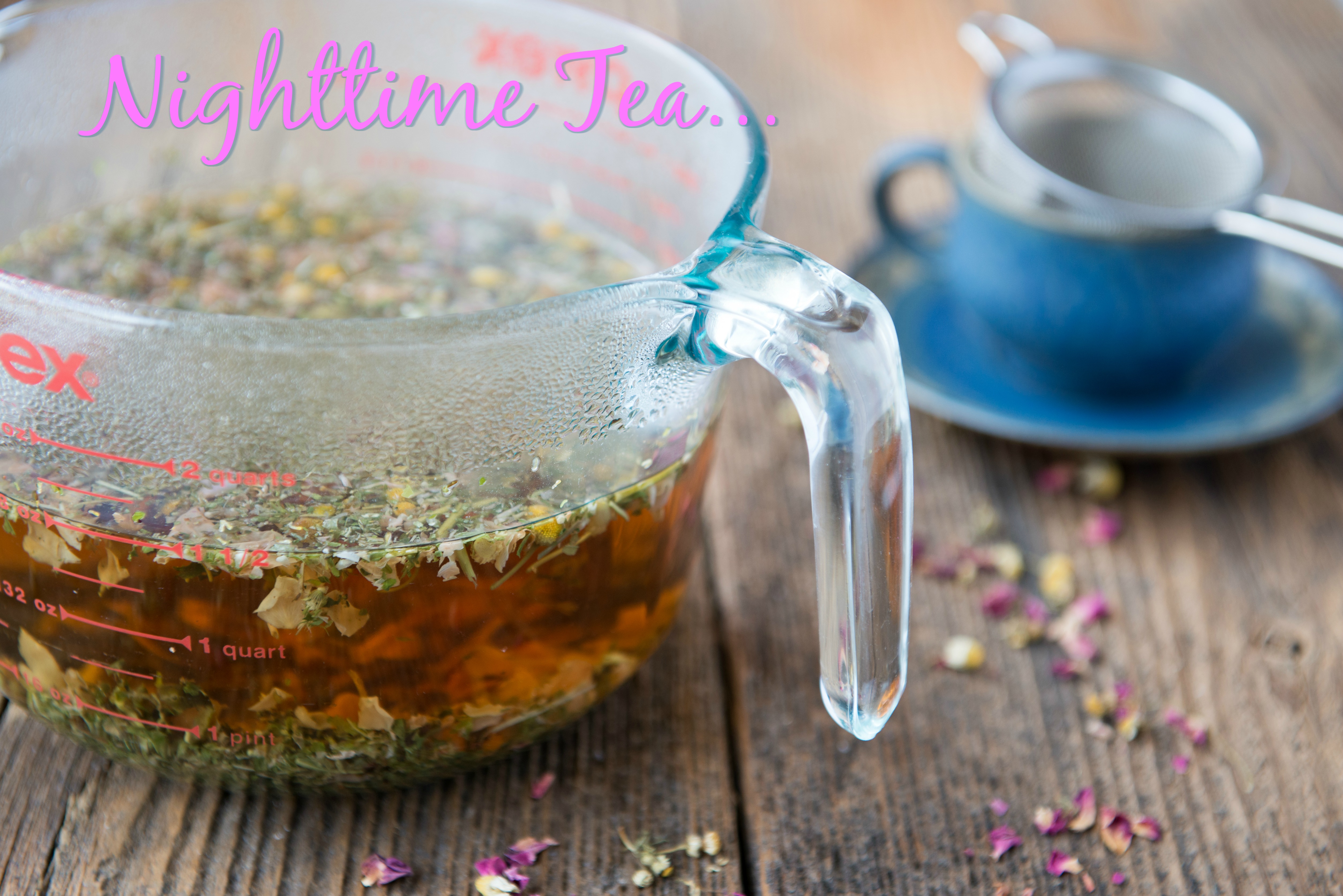 Sleeping well is key to proper digestion and detoxification. When we don't sleep our bodies produce more inflammatory chemicals. This can lead to a leaky gut, as well as pain and inflammation throughout the body. This tea calms the nervous system and helps prepare the body for a deep sleep. 

Did you know? Lacking in sleep can alter your performance in daily activities more than you imagine. Did you know that staying awake for 17 to 19 hours is similar to be being drunk? When people were sleep-deprived and asked to drive a motor vehicle skills test, their response times were 50% slower and their accuracy was significantly poorer. If you want to be sharp and perform well, make sure you get some deep sleep. 
Try drinking this tea while taking one of your Epsom salt baths as we recommend in the Elimination Diet. Add a few drops of 100% pure lavender essential oil to your bath and stay off of any media at least two hours before bedtime (phones, computers, tablets, TV). Light a beeswax candle, read a book, and let the herbs relax your body and mind. With this ritual, you will be well on your way to deep, restorative sleep. Consistent deep sleep will bring you increased energy, better clarity and focus, effective detoxification, and great digestion. 
This recipe comes from our Elimination Diet book on page 293. Our children love drinking this tea (or a variation of it) before bed with raw almond milk and honey stirred in. 
Nighttime Tea
Phase 1: Detox
Look for the following dried herbs from your local herb store or food co-op. If you can't find all of the herbs just add those that you can find. Prepare this tea any time of the day. It can be strained and stored in glass mason jars in your fridge and then reheated as needed. Sweeten with a small amount of raw, local honey if desired. Drink 1 to 2 cups about one hour before bedtime to help induce restful sleep. 
6 cups boiling water
1 tablespoon dried chamomile
1 tablespoon dried passionflower
1 tablespoon dried catnip
1 tablespoon dried spearmint
1 tablespoon dried rosebuds
Add the herbs to an 8-cup liquid glass measure. Pour boiling water over them, cover with a plate, and let steep for 5 to 7 minutes. 
Then strain and drink. Store leftovers in a glass jar in the fridge, then reheat in a small pot as needed. 
Yield: 6 cups
Tip: Make sure you purchase organic rosebuds. If you can't find organic, just omit them from the recipe. Conventional rose farming is very chemical intensive. These chemicals can change the way our bodies respond to food, as well as alter the microbiome in our guts. 
#lowFODMAP
References:
https://www.ncbi.nlm.nih.gov/pmc/articles/PMC1739867/

Stay up to date with the current science and recipes that can help make your family healthy.