180 Capsules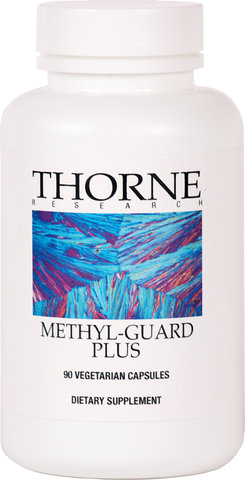 Maintaining a normal plasma homocysteine level has joined elevated cholesterol and triglyceride levels as a leading concern for maintaining good cardiovascular health.*
Plasma homocysteine levels are also associated with maintenance of bone, female reproductive, cognitive, and neurological health.*
Numerous studies advocate the lowering of plasma homocysteine levels via nutritional supplementation.* (US Orders Only; Thorne Does Not Ship to Canada)
Free Shipping on Supplement Orders Over $125.
ALLERGY WARNINGS
This product is contraindicated in an individual with a history of hypersensitivity to any of its ingredients.
EXCIPIENT FREE
This product does not contain wheat, gluten, corn, yeast, soy, egg, dairy products, or artificial colors, sweeteners, or flavors. This product also does not contain lactose, palmitic acid, or magnesium, calcium, or vegetable stearates.
PREGNANCY WARNING
If pregnant, consult your health-care practitioner before using this product.
INTERACTIONS/CONTRAINDICATIONS
5-methyl-tetrahydrofolate (5-MTHF) supplementation is not recommended concurrently with methotrexate cancer therapy, as it can interfere with methotrexate's anti-neoplastic activity; however, 5-MTHF has not been shown to interfere with the anti-inflammatory activity of methotrexate. An individual taking methotrexate for psoriasis or rheumatoid arthritis can safely take a supplement containing folate.